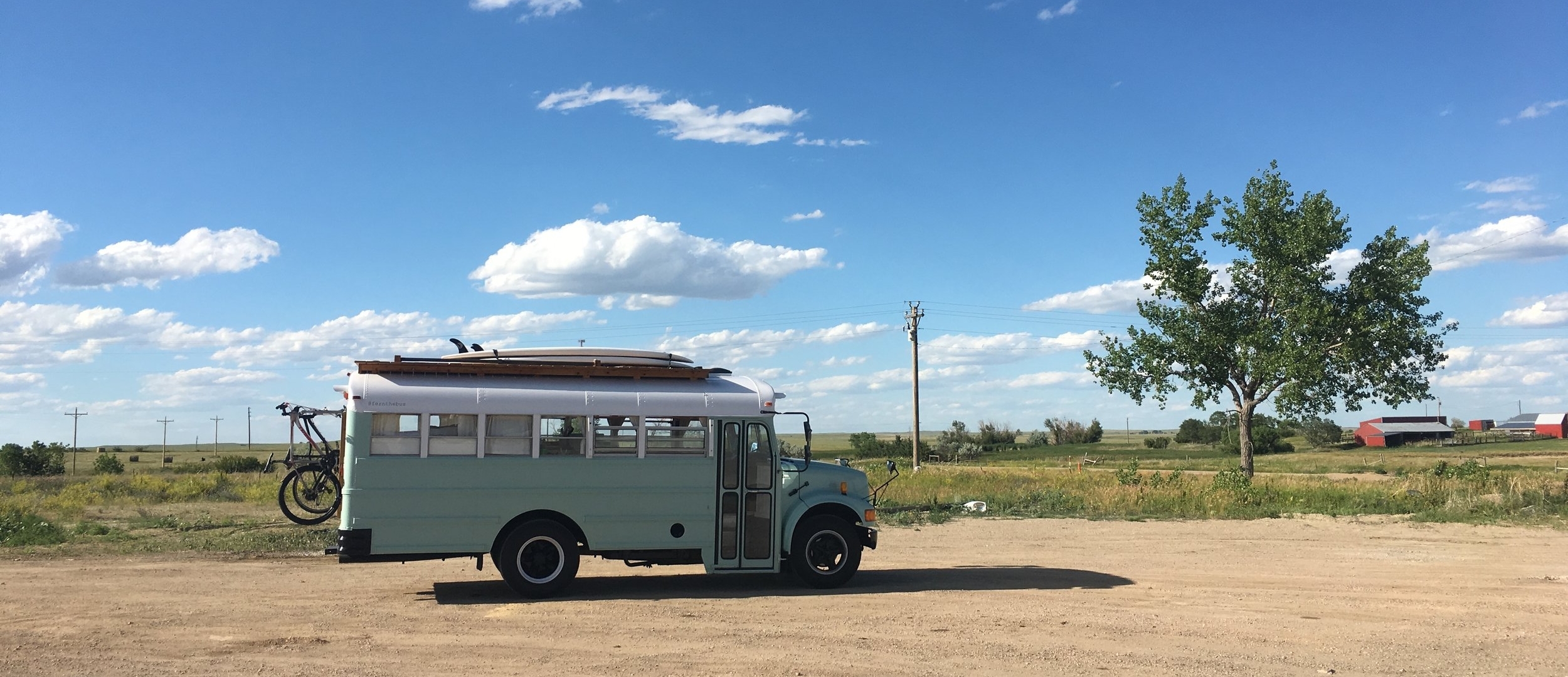 With the gift of the year's longest duration of daylight, we broke from our sedentary state and took to the road. Through Chicago's sprawl we fed nagging tolls and drove through construction barrel funnels where a dizzying traffic dance held us hostage. White-knuckled and constantly clutching between gears, we made made it through the mess and were finally going west. The miles fell off quickly then, on broad and spacious highway. The sun went down as Wisconsin farm fields sprawled in every direction.
In the dark, traffic faded to nothing but the brief passing camaraderie of a barreling big-rig. Swarms of fireflies swirled over my headlights, periodically exploding on the windshield like a burst glow-stick. A fox darted through my path and looked back with an intelligent glance before trotting down into cattails. Heavy equipment groaned and chiseled away at stubborn concrete on the roadside. The late-night road crew swarmed, resembling fireflies in their reflective neon suits. As man and machine labored into the night I felt gratitude for the perfect line of never-ending pavement ahead.
As we hurled through the night, Minnesota lightning began to curl and flash in the distance. Soon the storms surrounded us with a mesmerizing display. Tall towers of flashing red stood, eventually surrounding us like a strobe-light forest. White bursts of lightening revealed them to be massive windmills, methodically grinding out their duty under the cover of darkness.
I love the road—the energizing anticipation of the unknown—of something new and untold. I love fueling up with the semi-trucks, shooting the breeze and buying 20 ounce coffees alongside fellow drivers in the wee-hours of morning. And there's something to be said of the good ole interstate rest stop, where one can pull off into a quiet corner when eyes grow tired. After shutting down the engine around 4 AM, I took a couple steps and fell into comfortable sleep in my very own bed.